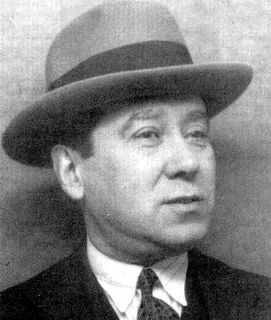 After completing his musical studies with Vincent d'Indy at the Schola Cantorum in Paris, Joaquín Turina had composed his first piano quintet. In 1907, when Isaac Albéniz heard this piece in concert, he recommended his young colleague to focus his talent on Spanish folk music, especially flamenco music. In the next few years, Turina wrote a considerable number of piano pieces, songs and chamber works in which the spirit of the Spanish gypsies is evident. His
Sinfonia Sevillana
won a prize and he was given a professorial chair at the Madrid Conservatoire in 1930. Even then, he still remained faithful to the flamenco spirit in his compositions.
Even though his music is deeply influenced by his native Andalusian flamenco culture, there is still a presence of French impressionism in them, probably due to his acquaintance with French composers like Maurice Ravel and Claude Debussy. It's amazing how his music can evoke the most wonderful images of places in Andalusia. In most pieces, I can see myself walking through the streets in the evening, revelling in the historic magnificent structures around me. At the same time, the melancholy generated by the rich harmonies of the instruments is overwhelming beyond description.
Turina had written several pieces for the guitar due to the instigation of Andrés Segovia and these masterpieces by him bring out the essence of the flamenco culture. He has written a total of five works for the guitar -
Sevillana, Op 29
(1923),
Fandanguillo, Op 36
(1926),
Ráfaga, Op 53
(1930),
Sonata, Op 61
(1931),
Homenaje a Tárrega, Op 69
(1932). Most of his guitar works are in the style of the flamenco dances, with their distinctive rhythms, and bring out the resonance of the spanish guitar in the most beautiful way.
Guess I'll start studying his musical style in general, before going into his guitar works, to prepare for the piece I'm chose.